Anny Belle shared her life with us here on earth for over 15 years. Although she left this physical world too soon for many of us she left behind, those that know and love her also realize she is and always will be with us.
Anny Belle crammed a lot of experiences in to those short 15 years. A noticeable quality by many was that she always had far more friends than enemies. She loved her family, friends, all kids and any stray/lost dog she came across including pot-bellied pigs and cows (especially the "blue" ones).
Where Anny's body fell was only 30 feet from where she entered into this world from the womb. She was born under the sign of Aries in the wee hours of the morning during the night of a full moon. Some may say there is a lot to be said about astrology when it comes to personalities and I tend to believe they are right. :)
Anny Belle was one that would stand up for what she believed to be right, going nose to nose if called for. She looked to the future and had hopes of doing her part in making the world a better place (especially for kids) but looked out for the planet as well.
Anny had plans to build her log cabin home just up the hill not more that 200 feet from where she passed on. This is where her body is now buried, as per her wishes and intention as the final resting place for a body no longer needed.
On one of many road trips after her grandpa in California passed on and we'd attended the funeral she had mused at how and where she wanted to be buried. (paraphrasing) "I can't see people paying all that money just to put a dead body somewhere. I want to live in my cabin and be buried right there. Just in an old pine box that is cheap. I want my body to go back to the earth and be worm food as soon as it can. Our lives go on after we are dead and this way my body can go on to other life as well."
Life was that simple for her and that was and is her home for that body as her soul/spirit flies free.
We miss you baby girl but we know you are in good company!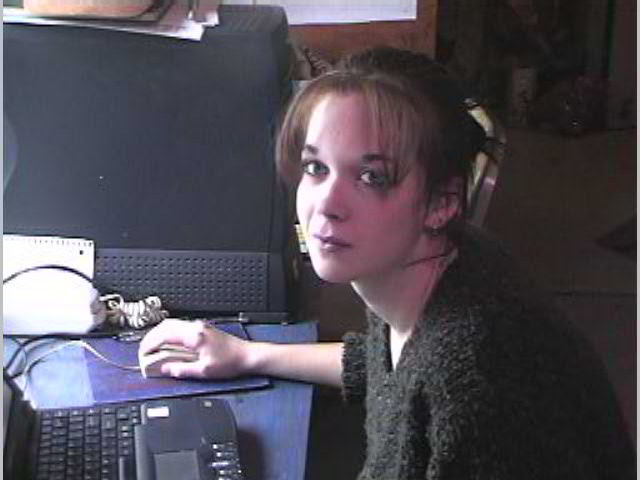 *** Due to an unusual circumstance that occurred on September 18, 2018 this page is being updated with the following:
On 9/18/18 I was first notified of an old acquaintance of Anny's, who had just "publically posted" on a social media site of her intention to illegally exhume the body of Anny Belle, have the remains cremated, have those remains to be stored with her and she had scheduled a "celebration of life" for Oct. 6, 2018.
(Screen shots of all postings and conversations pertaining to this subject have been made and stored for further reference in this matter and will be submitted to the appropriate authorities as needed.)
Let it be known for future reference:
In Reference to Burial Sites in the State of Idaho
Idaho Code 18-7028 – Unlawful Removal of Human Remains — Malice
Every person who removes any part of any human remains from any place where it has been interred, or from any place where it is deposited while awaiting interment, with intent to sell it or to dissect it, without authority of law, or from malice or wantonness is guilty of a felony punishable by imprisonment in the state penitentiary for not more than five (5) years, by a fine not greater than ten thousand dollars ($10,000) or by both such fine and imprisonment.
History: [18-7028, added 1984, ch. 73, sec. 3, p. 136.]
TITLE 18
CRIMES AND PUNISHMENTS
CHAPTER 70
TRESPASS AND MALICIOUS INJURIES TO PROPERTY
18-7027. Desecration of grave, cemetery, headstone or place of burial prohibited.
It shall be unlawful for any person, not acting in full compliance with all the terms of the law to desecrate or molest in any way any portion of any grave, cemetery, headstone, grave marker, mausoleum, crypt, or other place of burial, whether of whole bodies or ashes, or other evidence of remains of a deceased human body. Any person convicted or found guilty of violating the provisions of this section is guilty of a misdemeanor.
History: [18-7027, added 1984, ch. 73, sec. 2, p. 136.]
Rest In Peace Baby Girl - You know the whole story.
... For those wishing to help with the AnnyBelle Foundation Project I believe Anny would want you to watch this video, live life to the fullest in the present and look to the future . . .
VIDEO: HOME